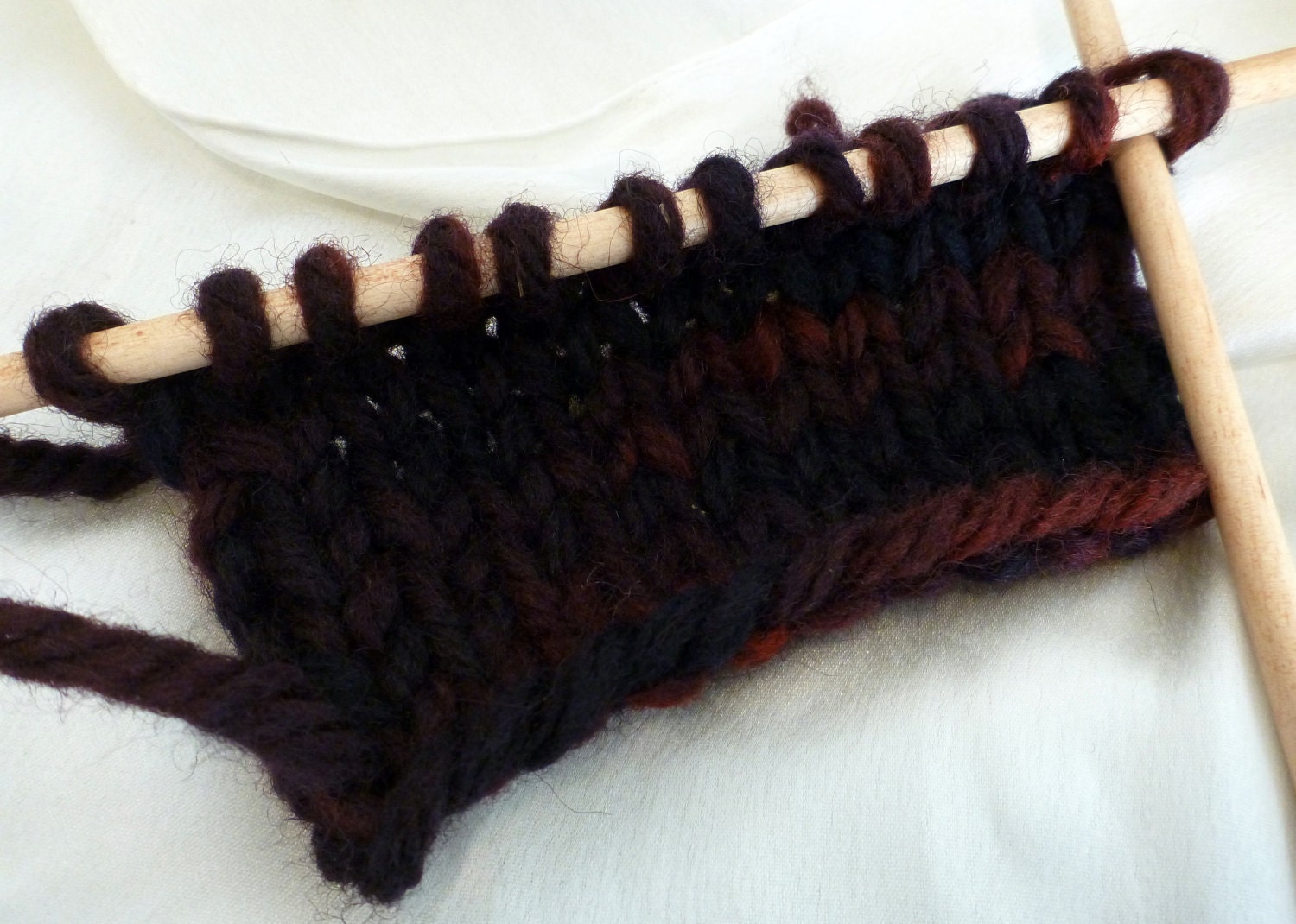 I'd like to introduce my newest yarn line,
Chubby Bunny
!
Chubby Bunny is a quick-knitting bulky wool yarn. It is 4 ply and evenly spun. It is not a super soft yarn, but its a perfect outerwear or cabling yarn if you have sensitive skin, and it felts beautifully! When felted it makes a dense, soft, fuzzy fabric perfect for bags, placemats, and rugs. The colors in Chubby Bunny are inspired by beautiful places in the world.
Approximately 4oz and 62yd per Ball.
Recommended needle size U.S. 10-11
Recommended gauge 10 st over 4 inches.
Fibers: 100% Wool
Care: Hand Wash, lay flat to dry
To begin with, Chubby Bunny is available in 2 colors,
Midnight in Napa
and
Waves of Tahiti
, but I'm dying more as quick as I can! I will have 2 more yarn lines coming out this month as well.